Aristotle Addams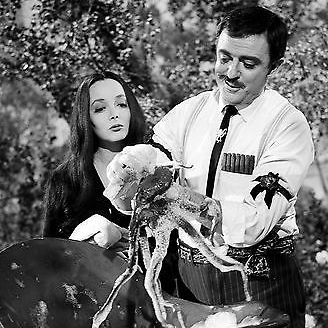 Aristotle is well-known for his intricate and surprisingly accurate descriptions of octopuses and other cephalopods, including being the first person to record that one of the arms of a male octopus is used as a penis (History of Animals 541b) – a fact not re-discovered by modern science until 1851.

Only fitting, then, that Pugsley Addams, the devious eldest child of the Addams Family, named his pet octopus Aristotle. In the original series, Morticia could regularly be seen knitting eight-armed sweaters for the animal. In one episode, he is almost fed to Cleopatra – Morticia's flesh-eating plant.

Tragically, the animated Addams Family movie in 2019 (dir. Greg Tiernan and Conrad Vernon) renamed the family pet after another Greek philosopher not known for his love of cephalopod biology – Socrates.

---