Aristotle's Fictional Suicide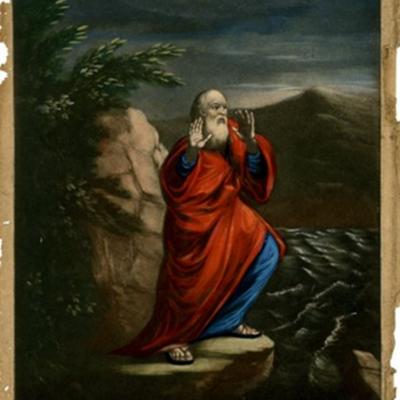 Don't believe John Dryden when he says that Aristotle killed himself. Some lines from his Catholic conversion tract Religio Laici (1682) are here inscribed beneath a picture of Aristotle's supposed voluntary death plunge into the straits of the Euripus from Chalcis in Euboea. The violent tides there reverse direction four times a day – a scientific problem not solved until an article published by a Greek astronomer in 1929.

The suicide was an invention of Aristotle's Christian detractors, who wanted to present him as having finally acknowledged that he could not explain the universe without God: he was supposed to have cried out as he fell, 'Since Aristotle did not grasp Euripus, let Euripus grasp Aristotle.'

But the Euripus suicide tradition was put to ideological use by scientists as well as Christians. It was recuperated by Kepler, who in note 9 to his Somnium, published in 1634, includes Aristotle's death in a list of those figures in history, martyrs of science, who have atoned for their love of science by enduring poverty or the hatred of the ignorant rich.
---